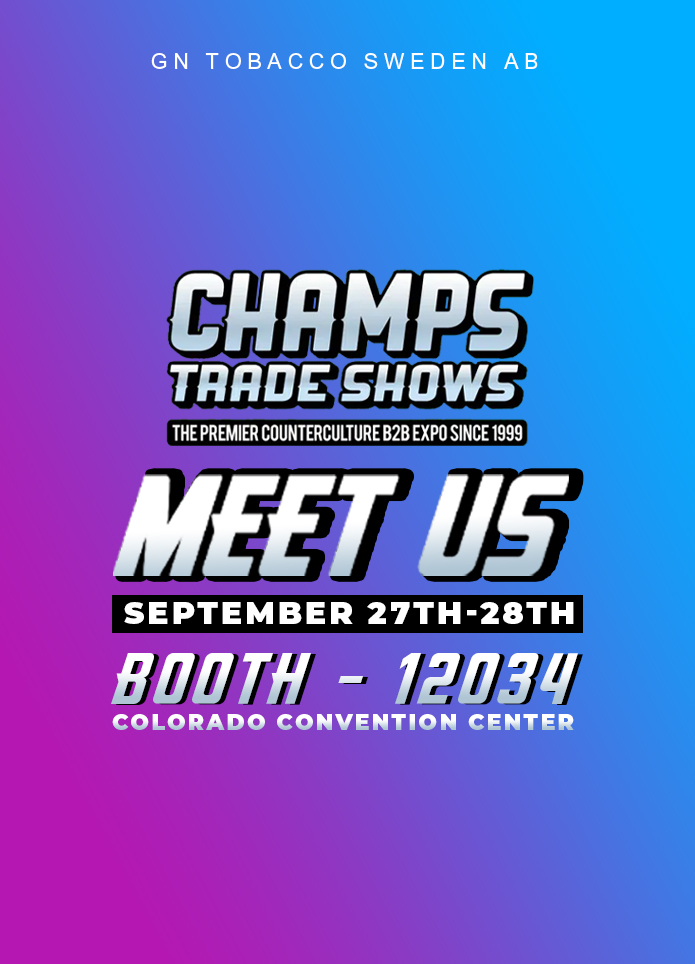 Back to Listing
20 September 2023
GN TOBACCO SWEDEN AB WILL TAKE PART IN CHAMPS SHOW
GN Tobacco will participate in Champs Show at Colorado Convention Center, USA
From 27th to 28th of September

Booth #12034

We'll be there to represent our products, discuss your offers, and answer your questions. Looking forward to seeing you very soon!
P.S. CHAMPS TRADE SHOWS has established itself as the premier counter-culture, business-to-business trade expo serving the smoke shop industry.

Since 1999, hundreds of exhibitors meet across the country each year face-to-face with thousands of retail and wholesale buyers from all over the world at CHAMPS Trade Shows.